I am fortunate to be the child of two teachers. My father was always fond of science and discovery, and had a few volumes of encyclopedia "The whole universe". One particular has always fascinated me, the one about Space.
Two memories haunt me; one is a picture of the Lyre Nebula and another of the Horse-head Nebula.
My family is fortunate to have a house in the countryside outside Paris, and I love spending summer and winter evenings there, observing what is there: the stars and the planets. A few years ago, Santa-Claus had the generosity to offer me a Maksutov 127 telescope with a GoTo system that allows you to point directly at the desired objects.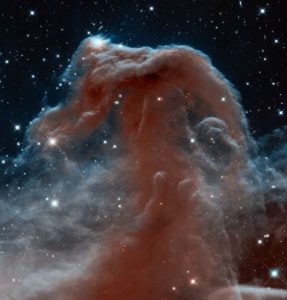 The same evening I observed for the first time the Orion nebula. A consuming passion for astronomy took hold of me. In not even two years, I got equipped to do astro-photography, compete with professional photos, and above all realize a dream: take a picture of the Lyre nebula and that of the horse's head.
This site is just there to share this passion, and perhaps awaken vocations 🙂